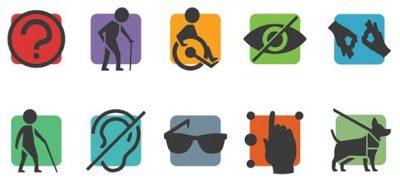 This statement applies to the official Business1st website and was last updated in April 2021
Compliance status
Business1st is committed to making its online services accessible to all.  We have a national and global user base and are dedicated to continuously improving the accessibility of our services with a focus on the anti-discrimination requirements of the Equal Opportunities Act (Persons with Disability) of 2000 (EOA).​​
Inaccessible content
Business1st may not be aware of specific inaccessible content or accessibility issues on the Business1st website.  If you identify such content, kindly let us know via the contact details (telephone/email) provided below. Should such an instance arise, Business1st's goal is to create an Accessibility Remediation Roadmap (ARR). The ARR describes the steps needed to help identify an accessibility issue and bring the product into compliance with the EOA, including the anticipated schedule for completion of this goal.
Feedback and contact details
Inevitably, we won't always get it right. The more services and resources we place online, the more likely it is for technical glitches to occur, but we remain committed to addressing any access issues promptly. This is where we need your help. If you experience any difficulties in accessing the Business1st website or have trouble using any aspect of the website, please let us know.
You may contact Business1st ​by email at info@business1st.com.mt or telephone on 2542 2020.
Enforcement procedure​
The Malta Communications Authority (MCA) is the entity responsible for implementing Directive (EU) 2016/2102 of the European Parliament and of the Council of 26 October 2016 on the accessibility of the websites and mobile applications of public sector bodies.  In case your ICT accessibility-related query is not addressed within the time frames established within the ARR, or you wish to lodge a formal complaint, you can do so by contacting the MCA on 21336840, or by filling the online complaint form on​ 
https://mca.org.mt/consumer/forms/complaints​